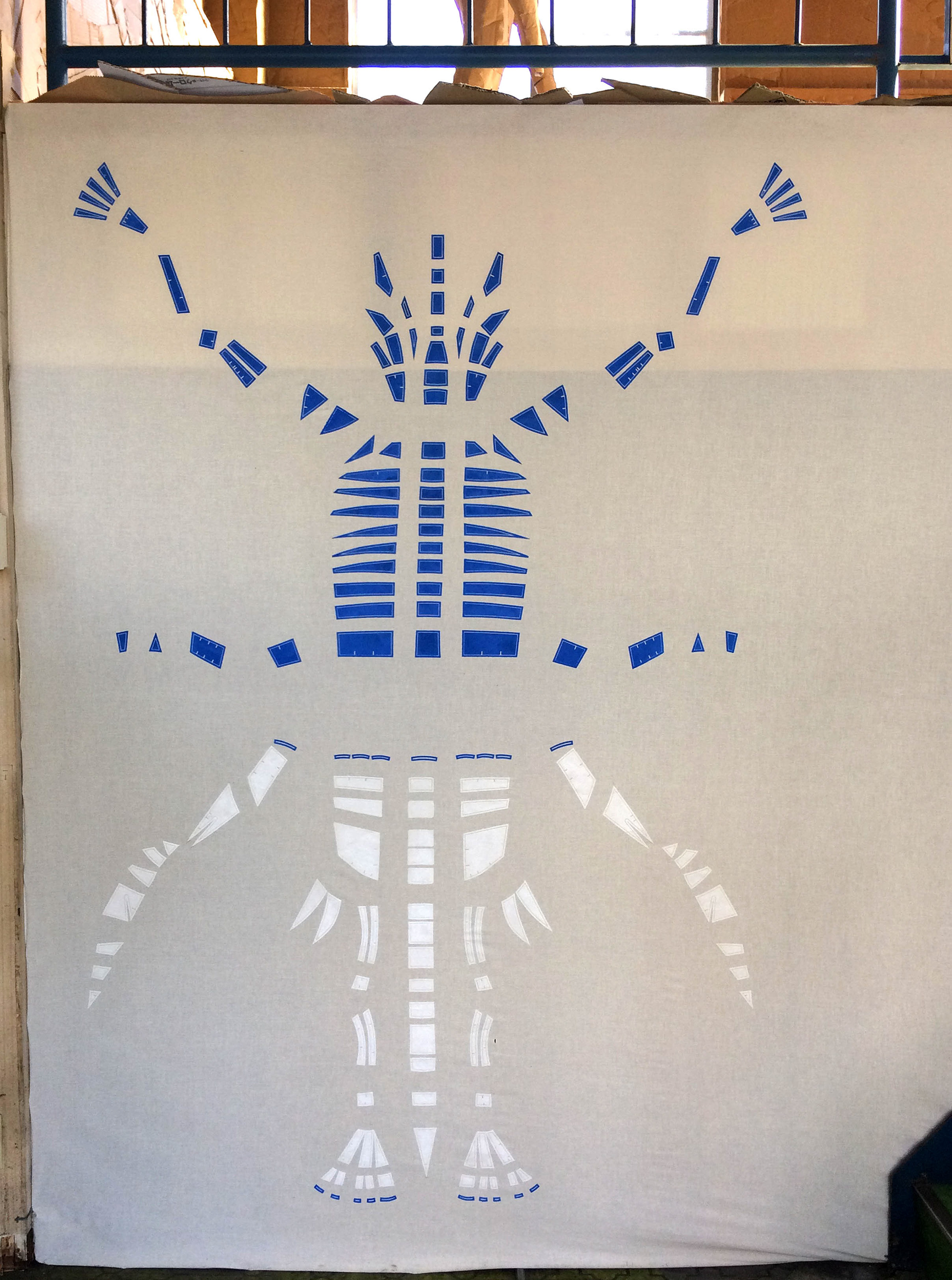 A medicine of purification
2018
Concept
Exhibited at KODAMA art festival in Saitama, JAPAN. This building was a long-established rice store, but it went bankrupt by the lack of rice because of the cool summer in 1993.
After that, this building had been abandoned for 20 years for any use.
When I visited in there, the air stagnated as if it was affected by illness as a negative heritage.
I administered medicine to take this stagnation away. Active ingredient dissolves out from a capsule and represents this space in a completely different shape.
It became a God of purification and purified this stagnant space.
Materials: cardboard, calico, puff binder, pigment, staple
コンセプト
老舗米穀店であったこの建物は、1993年の冷夏による米不足を機に倒産。その後20年もの間、利用の術もなく時が止まっていた。
空気は淀み、負の遺産として建物全体が病に侵されているかのようだった。

私はこの空間の淀みを取り払うために薬を投与する。投与された薬からは、有効成分が徐々に溶け出し、別のかたちとなって空間に現れる。
それは浄化の神となり、この淀んだ空間を浄化する。

※埼玉県本庄市で行われた、こだま芸術祭出品作品
素材: ダンボール、シーチング、発泡バインダー、顔料、ステープル